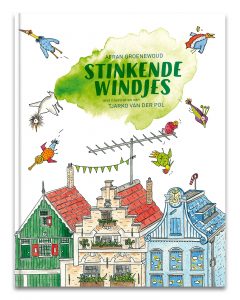 Smelly Farts: a picture book about having fun
A small group and a large group are at the same party. But the small group is not having fun. Why? Because the large group believes that lots of smelly farts make a good party.
The small group does not agree. And now the large group gets angry. Can they all have fun together?
Smelly Farts is author Afran Groenewoud's writing debut.